Many people choose to undergo cosmetic surgery each year, and the numbers seem to just keep rising. We all have aspects of ourselves that we'd like to change. With foreign countries providing high-quality cosmetic surgeries at lower prices than at home, it's no surprise that more people are choosing to travel abroad to go under the knife. When travelling to another country for surgery, many things need to be considered. Close to the top of many people's list of priorities will be the hotel they'll stay at. Continue reading for information on how to choose the right hotel when travelling for cosmetic surgery.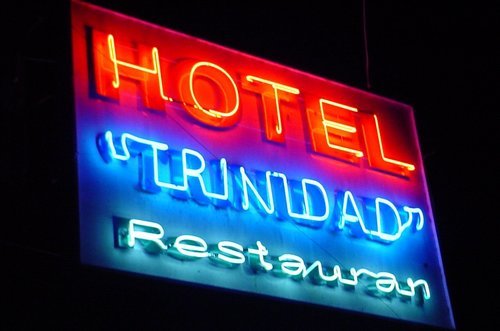 Location
Naturally, the hotel's location should be an essential factor when considering which hotel to stay at during a trip abroad for cosmetic surgery. Ideally, the hotel should be as close to the hospital or clinic where the treatment will take place as is possible. By choosing a hotel close to the treatment centre, the journey back after surgery will be short. The patient will be near the medical centre if they need to go back for any checkups or if anything happens that needs fixing.
Amenities
When recovering from a surgery, such as a breast augmentation with motiva.health implants, it's essential to relax and to take things easy. Allowing time to heal is important, so finding a hotel with all the necessary amenities will be crucial. For example, search for a hotel that possibly provides room service to save from walking around too much. Also, look for hotels that have a convenience store on-site or nearby, making it easy to stock up on any after-surgery essentials and limiting the distance needing to be travelled. Additionally, it may be desired to find a hotel with relaxation and entertainment amenities, such as a pool which can be lounged by or night-time shows to entertain guests. Recovering from an operation can be tiring and seem dull, so having things to occupy the time will make recovery a less tedious experience.
Cleanliness
It can be hard to judge a hotel's cleanliness without visiting first, but checking out reviews left by other customers can help determine that a hotel's cleaning standards are up to scratch. While the room being clean is vital with any kind of visit, it's particularly crucial when recovering from an operation to reduce the chances of catching an infection. Many providers of cosmetic procedures to foreign people travelling will have a list of hotel partners they work with, which will all have been checked to ensure the standards are as they should be.
Reviews
Choosing a hotel can be tricky for anyone, and the establishments aren't going to mention any negative things in their promotional materials. However, looking at reviews online can show what kind of experience other guests have had with any hotels being considered, so reading them can help decide whether it's the right choice. While every experience is unique, looking at numerous reviews can reveal any bad things about a hotel that many people have noticed and encountered.