Much time and investment is spent designing the interior of a hotel and furnishing it with the best quality beds and other furniture. It's common, however, for the floor space to be neglected, particularly in hotels catering towards a more budget-minded customer. Yet, the floor is equally as important as everything else, and here is how you can truly maximise the aesthetic appeal of your hotel's floors.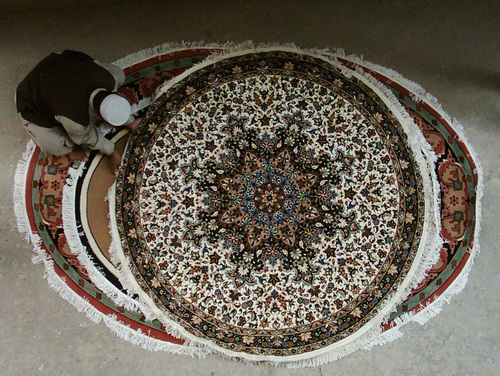 Carpet vs Hard Flooring
Various rooms will typically require a different type of flooring due to the benefits each kind of floor can offer. For instance, a dining room would be best served by a solid floor option, such as polished wood. The perks of a wooden floor are that it can be both attractive and practical for a dining space. Solid options of flooring are typically easier to clean and maintain than a carpet and last longer before they start looking stained and worn. This same practicality isn't always necessary for a bedroom or lobby, however, where carpets can create the warm and welcoming atmosphere required of such spaces. Ultimately, it's essential that any hotelier pays attention to the flooring used in different rooms, ensuring it's both practical and appealing to look at. Different colours and patterns can be used to create further aesthetic appeal, with potential being there for the continuation of the hotel's branding.
Rugs
Easy to maintain and affordable to replace once worn, a quality rug can truly enhance a room. Particularly when solid flooring is being used, stylish black and white rugs can be used to add additional texture to a space and provide the warm and inviting atmosphere that carpets offer. Black and white rugs are also easier to maintain than full carpeting, being effortless to pick up and wash or outright replaced at a lower cost when they're starting to look too dirty and worn to simply clean. Different colours are also available for rugs, coming in a wide variety of fabrics and patterns. Rugs can even be purchased in a custom design, possibly featuring the hotel's logo, which is ideal for entryways into the establishment such as the door to the main lobby.
Maximising the floor space of a hotel is crucial. Don't leave your rooms looking too cluttered while also avoiding them looking too bare and minimal. Consider how your furnishings tie in to the flooring you've chosen, ensuring they're not going to damage the floor and won't clash with any design choices. It's the attention to more minor details that customers most appreciate in a hotel.